YESS Academy Classroom
Our unique classroom program blends social-emotional learning curricula and peer leadership to support positive youth development in middle and high school students - a combination you won't find often.
What is the YESS Classroom?
Check out the impact YESS Courses have in Classrooms!
Our SEL specialties
The YESS Academy Classroom cultivates an inclusive learning environment where students are encouraged and prepared to reconnect to a positive school culture.

Student mentees are matched with peer mentors and work one-on-one for an entire academic year developing SEL, academic supports, and leadership skills through the "Road to Success" curriculum.
Self-Awareness

Healthy Relationships

Self-Management

Decision-Making

Social-Awareness

Brain Development

Peer Pressure

Belonging/Identity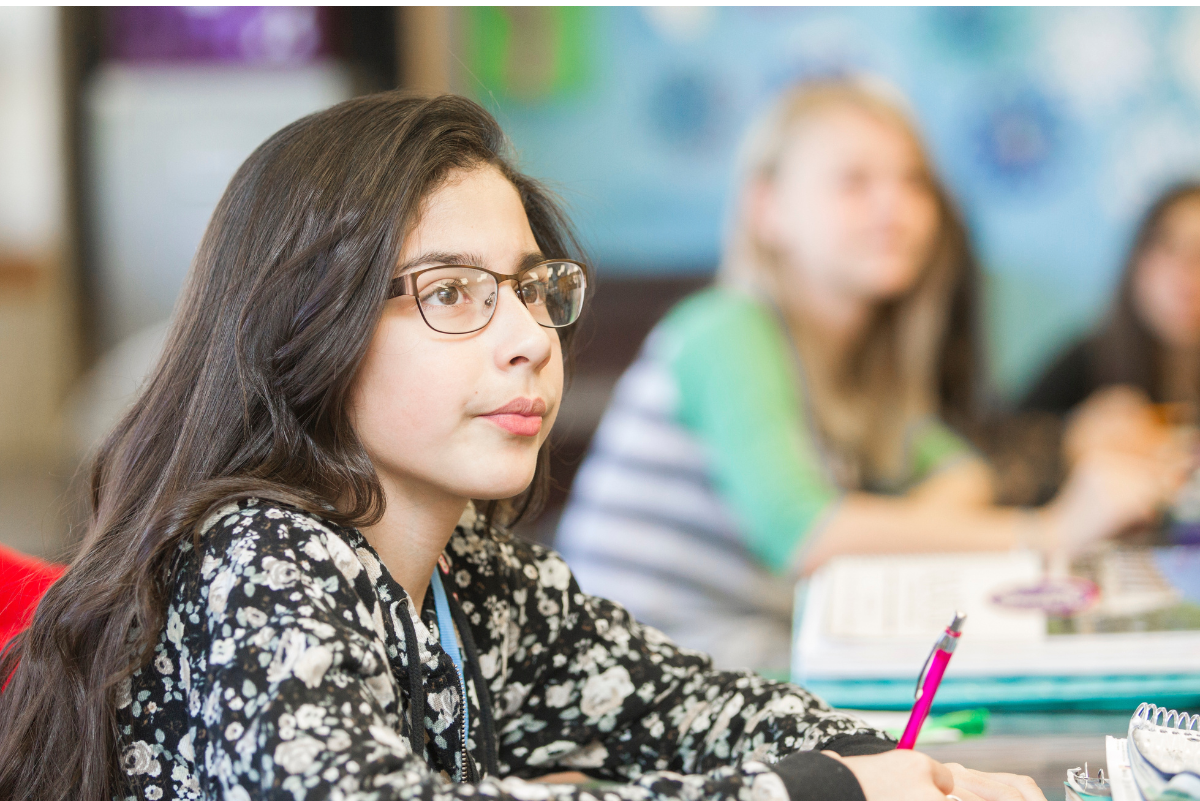 Students experience material that is not taught in the traditional curriculum but is critically important for achieving one's full potential as a human being.
Susan Cardasis
The participants in YESS thrive. They choose to become responsible community members, to give back, and to model this behavior for younger students.
Terri Slivka
Through the design of curriculum, the development of resource materials, and the curation of programming practices YESS Institute has become a local and national leader in the field.
Brad Strong
Check out our impact on students:
of YESS students demonstrate positive changes in social-emotional learning
of YESS students see an increase in earned school credits
of YESS seniors achieve post-secondary acceptance
of YESS students are on track to graduate.
of Non-YESS students are on track to graduate
Road to Success Curriculum
Road to Success contains six interdisciplinary units and over 250 hours of educational instruction based on leading research in adolescent brain development and trauma-informed care and is aligned with best practices in positive youth development and cross-age peer mentoring.
Peer Leadership Development
By working one-on-one and in small peer groups, students cultivate a more equitable learning community that lends confidence and comfort to learning, connecting, and coping. Leading research evidences that adolescents are the primary influence on other adolescents; youth behavior complies to the norms of the cohort to which they do, or want to, belong to. Peer mentoring is an effective, culturally reflective way to connect students to positive and prosocial peer cohorts.
We don't just train you to pass a course, we train you to help people
Road to Success is an expertly designed social-emotional learning curriculum, informed by the five core competencies of Collaborative for Academic, Social, and Emotional Learning and aligned with Colorado Department Education academic standards. Each lesson is intentionally constructed to provide every student with essential social-emotional tools for lifelong success in school, relationships, and life. Unit content includes building community; developing personal identity; drug and substance use prevention; financial literacy; practicing accountability; and pursuing social justice.
Peer Mentoring is a Best Practice
YESS Institute contributed to and is featured in MENTOR's Peer Mentoring Supplement: Elements of Effective Practice for Mentoring. Our e-book and audio course "9 Key Components of Peer Mentoring" provides a practical, hands-on approach to set up, improve, and enhance your peer mentoring model rooted in the Five R's: Peer Role models who act Responsibly and who Relate to their mentees with whom they build strong Relationships with the support of a Relevant curriculum
What The Program Includes
The YESS peer mentoring program is built around flexibility depending on where and how the program is deployed. We bring our expert knowledge on youth development and mentoring, family outreach support–all to the highest CASEL standards– to your school. The program includes:
Some feedback from our students
"Learned so much from YESS "
"I've learned a lot from being a part of the YESS classroom. Leadership skills. Being able to pass my classes. Staying on track to graduate. It has helped me so much more than I ever expected."
YESS Student Mentee at North High School
"One of the best things that happened to the school"
"The program being here at West Leadership Academy is one of the best things that has happened to the school. The curriculum itself provides SEL skills and a classroom where we can have discussions on race, drugs, alcohol, abuse – all relevant issues that we still face today in any classroom."
Carlos Villagrana-Juarez; YESS Program Manager & former YESS Student
"Lead by example "
"One thing I'm learning as a leader in the YESS classroom is that you have to lead by example. Because if you're doing well, your mentee will do well."
Devin, YESS Student Mentor Lead at North High School
Want more information?
Book a free consultation call and learn what impact the YESS Classroom program can have in your school.
Get a daily dose of motivation, straight to your email.
Schedule
Your
Demo
Today!
Experience our Cannabis Awareness & Education course.