Here are the facts: the FDA has approved a plant-based Cannabis prescription drug for treatment for certain forms of epilepsy, and 2 synthetic THC drugs used to treat nausea in cancer patients and increase appetite in those with wasting syndrome.
In YESS Academy's online Cannabis Awareness & Education course, students learn about emerging medicinal and therapeutic benefits of Cannabis, who may benefit from medicinal Cannabis, and the roles of doctors/diagnoses in using medicinal Cannabis.

The central purpose of YESS Academy's Healthy Lifestyles e-Learning courses is to provide accurate information and awareness of resources, develop decision making skills and health literacy, reduce risks of consumption, and support increasing an individual's risk competency. The ultimate goal is to give youth the knowledge and tools to make healthy decisions - for themselves.


Check out our sneak peek of Level 5: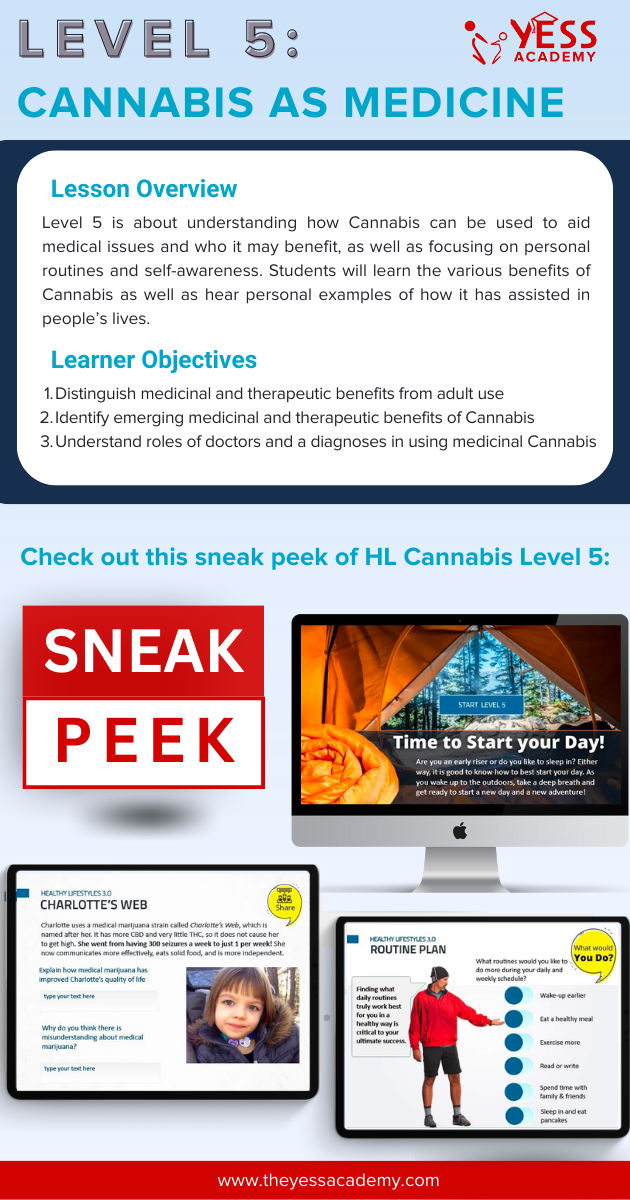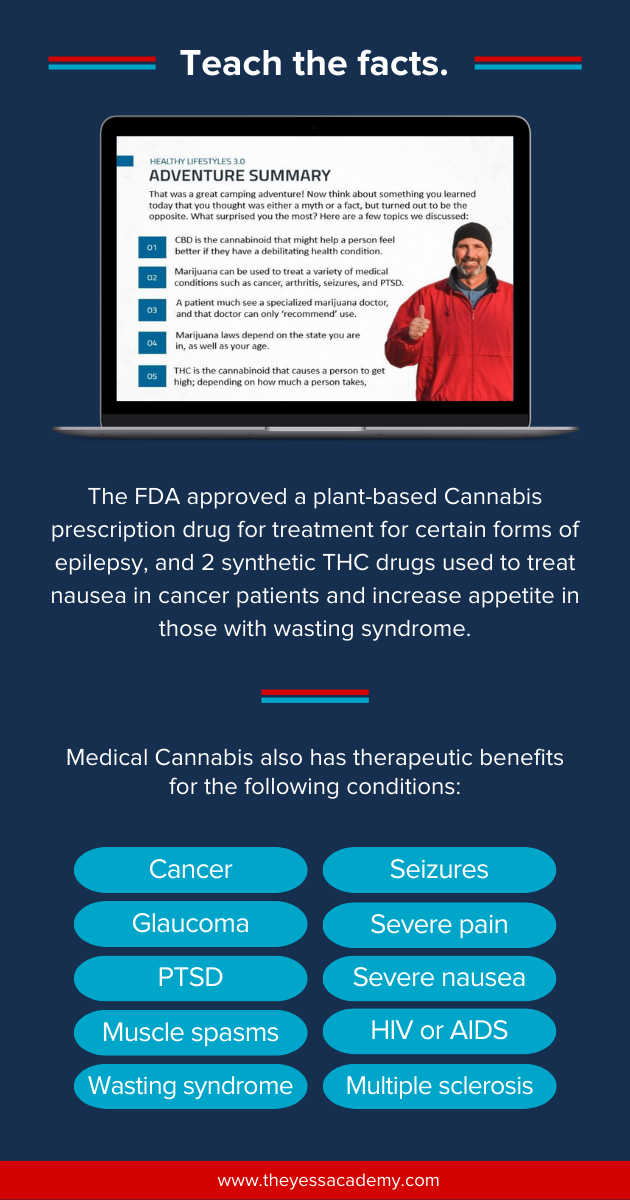 Enroll for YESS Academy's Youth Cannabis Awareness & Education e-Learning course today, or get in touch with a YESS team member to learn more:

Schedule
Your
Demo
Today!
Experience our Cannabis Awareness & Education course.